A B O U T   L I L I N D A
---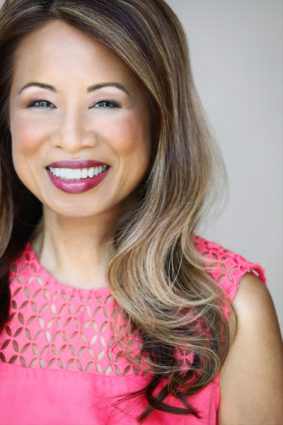 Lilinda Jamir Camaisa, an actor, producer, and screenwriter, was born in Sasebo, Japan. As a child, Lilinda traveled frequently, as a result of her father's military career—living in the Philippines, Virginia, Maryland, and Georgia, before settling down in San Diego, CA at the age of 12.
It was her first audition for a high school play, where Lilinda would discover she had a natural talent and passion for acting—she landed the part AND was eventually voted "Best Actor" in the play by her peers.
Unfortunately, after high school, Lilinda's aspirations did not match her parents' expectations. In an effort to appease her parents, she began her educational journey to becoming a lawyer. When she finally attended law school, she quit after her first year, after a law professor urged her to follow her heart and pursue a career in acting. From then on, Lilinda has pursued acting wholeheartedly—studying acting at the prestigious Old Globe Theatre in San Diego, and with Carey Scott at The Rehearsal Room Acting School.
Her TV debut was playing a juror on the TV series, "Superior Court" (1988), which resulted in a number of small acting roles in the following years.
After taking a brief hiatus to raise her son, Lilinda made her film debut as Dr. Jamir in "The Samuel Project" (2018), costarring alongside actors Hal Linden and Ryan Ochoa.